BBC Award winning folk musician, Riverdance band member and soloist on the Lord of the Rings and The Hobbit soundtracks is touring his new 'coin operated' solo show combining cutting edge electronic music production tools such as pure data and embedded processing with 19th century musical innovations that would culminate in the complex mechanical music machine known as the Polyphon, and in which the development folk music during this period found it's social distillation.
"
Intense, poetical melodies."
R2 Magazine
"Exceptional songwriting and intricate guitar work"
Songlines
"Virtuoso melodeon music."
Mark Radcliffe BBC Radio 2
"Excellent."
The Independent
"New force to reckon with."
The Guardian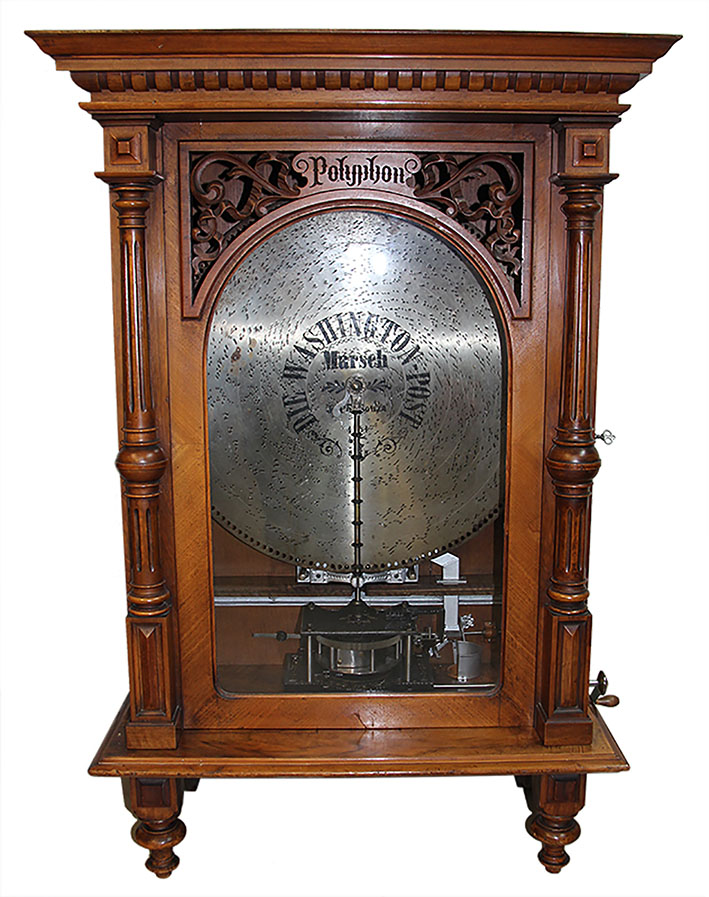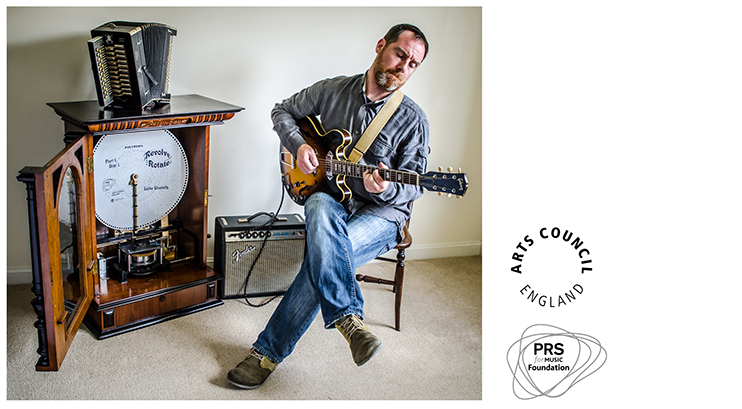 1. Find and restore a rare 19th century 4ft high music box called a Polyphon and reverse engineer the Victorian technology that was used to project music manuscript into its 20" steel discs.
2. Write the first full piece for the instrument in 129 years and develop a computer programme that converts electronic music files into the concentric coordinates required to manufacture new polyphon discs.
3. Replace the machine's coin mechanism with foot operated solenoid switches to enable stop/starting of discs mid-play. Fit an optical sensor to the governor wheel that measures disc speed and syncs this to an external computer via midi and the latest music software enabling sections of discs to be looped or layered.
4. Arrange well-known folk tunes like Cumberland Reel and Canadee IO for polyphon, and melodeon/guitar and create a 6-disc 15 min new work with support from Arts Council England and PRS for Music Foundation.
5. Invite people to listen
8 Track Playlist - 2014 Live Studio Sessions