Luke Daniels

Welcome to the home page of Luke Daniels musician. Luke's previous accolades include BBC Musician of the Year (BBC Radio 2 Young Tradition Award); PRS for Music Foundation (New Music Bienniel Award) and the Palme d'Or Award for Music. As a soloist he started out in earnest in 1994 with the release of "Tarantella" and has since released a number of solo albums on melodeon, guitar and piano.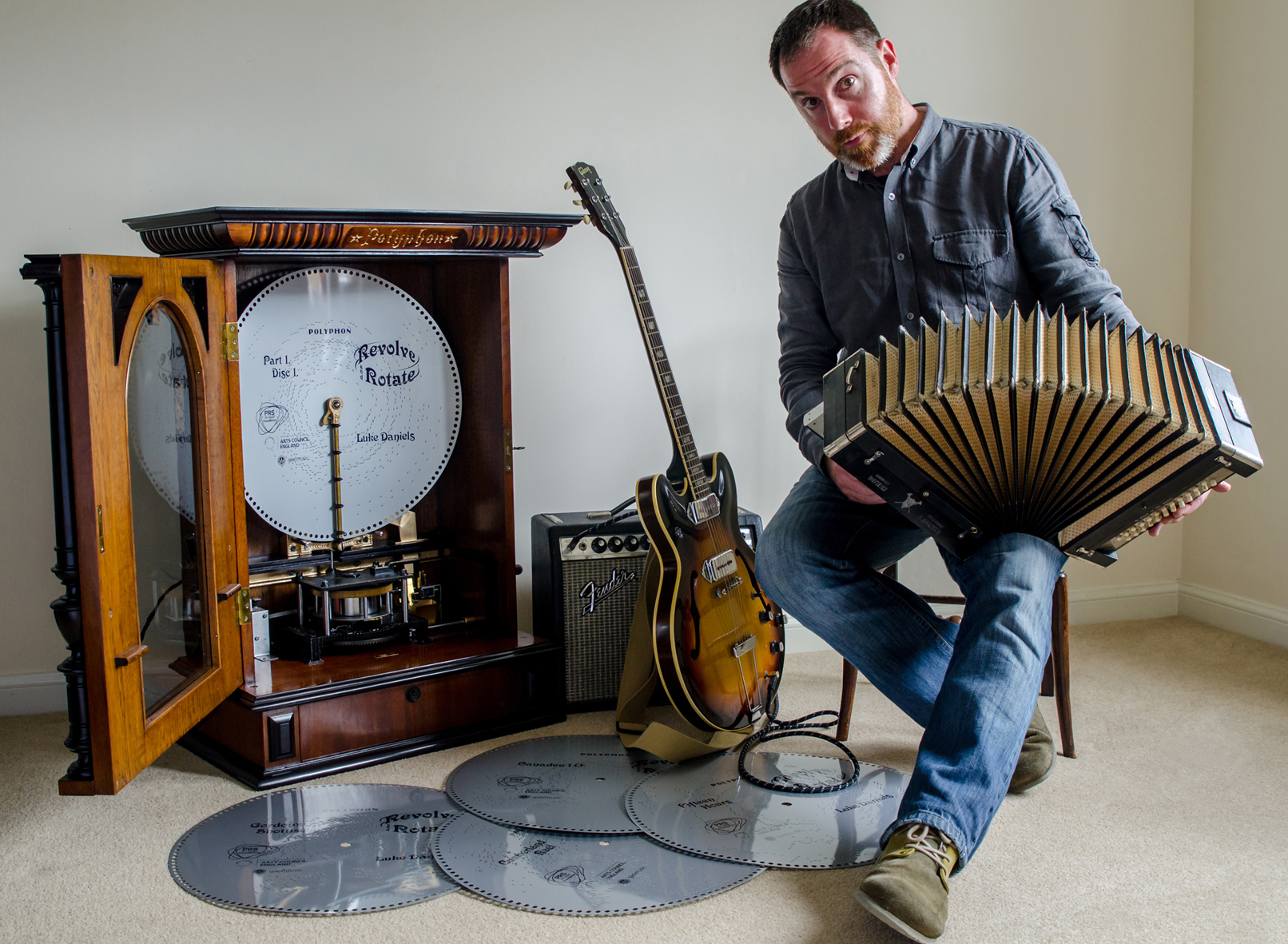 Luke has toured with Riverdance; De Danaan; Cara Dillon; Ian Anderson and Jethro Tull and is an accomplised soloist having performed at The Royal Festival Hall; London Jazz Festival; Glasgow Royal Concert Hall; Celtic Connections; Philadelphia Folk Festival and at the Théâtre de la Ville, Paris.

Over the years Luke has grown and developed his reputation as an exceptional composer, his first major work being "Lost Music of the Gaels" a folk/musical crossover featuring nine players for string quartet and piano which debuted in 2006. Now his compositions are rooted in songwriting and electrophonics and he has been hailed as being an exceptional lyricist.

**** Songlines
**** Acoustic Magazine
**** The Guardian
"
Intense, poetical melodies."
R2 Magazine
"Virtuoso melodeon music."
Mark Radcliffe BBC Radio 2

luke daniels latest solo album
old friends and exhausted enemies

Old Friends & Exhausted Enemies
Seven Centuries of Poetry from Chaucer to Auden
Old Friends & Exhausted Enemies refers to the many poets whose work Luke has used to produce some of the new songs on this latest solo album. Words, phrases and imagery from Chaucer, Jonson, Burns, Dryden, Browning and Auden to name but a few are all woven into new songs which as a result, reference some of our most beautiful verse in the English language. Luke slowly worked his way through a large anthology collecting anything that sparked his own imagination to pool and shape his own work. In some instances just a single word or as with Geoffrey Chaucer's Prologue to The Canterbury Tales, setting complete verses to music.